What is included in DriveSafe?
As a student in the DriveSafe NT program, you will receive education and training by qualified driving instructors and assessors as well as more than $600 in subsidies towards obtaining a drivers licence, including:
A DriveSafe NT participant pack inclusive of all course materials;
Access to theory classes and road safety education lessons;
Learner (L) and Provisional (P) licence and test fees;
Subsidised driving lessons or access to trained supervising drivers;
Two attempts at the practical driving assessment; and
Driver First Aid St John Ambulance NT online course.
​Enrol Now
Ready to buckle up and start your journey? Follow these steps:
Step 1. Get evidence of identity and residency
Step 2. Fill in a DriveSafe NT enrolment form
Step 3. Fill in a licence application form 
Step 4. Submit your forms together with your enrolment fee of $110 at your local Motor Vehicle Registry office.
Step 5. Upon enrolment, you will receive a unique MVR customer number and a PIN number for login which will automatically be sent to your preferred contact details. You will also receive a pack with program information.
Please call 1800 121 411 if you have any questions or live in a remote area.
Download a copy of the Road User Handbook for your use.
Online Learning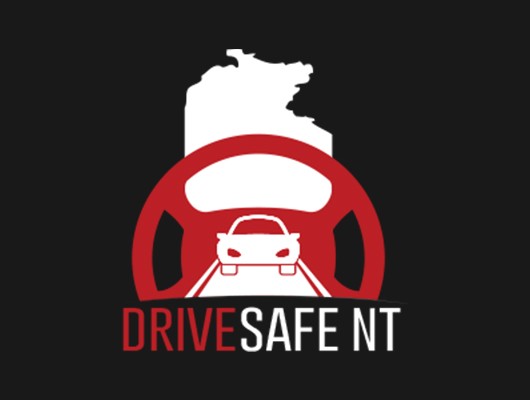 Become a Safe Driver
Watch some videos of key things to know about driving safe on the roads...
Frequently Asked Questions
How do I enrol?
To enrol in the DriveSafe NT program you will need to provide the following documents:

Evidence of Identity and Evidence of Residency documents
Application for a Licence in the NT (L1)
DriveSafe NT enrolment form

Do you live in or near Darwin, Katherine, Nhulunbuy, Tennant Creek, Yulara and Alice Springs? Take these documents with you to a Motor Vehicle Registry office.

Do you live outside of these areas? Click here for more information or call 1800 141 211 to speak to one of our friendly DriveSafe NT staff members.

 

How long does it take to complete DriveSafe?

The DriveSafe program has been designed so that all the elements of the program can be completed over six months in line with the current legislated minimum learner licence holding period.

DriveSafe participants are encouraged to take their time and get as much learning and driving practise as they can before advancing to their provisional licence and completing the program.

What are Evidence of Identity & Residency Documents?

In the Northern Territory you must present documents to prove your identity and residency when you apply for your licence.

 Click here to find out what documents are accepted.

What is a fine?

If you break the law you can be fined. A fine can stop you getting a licence. 

This short clip gives more information about fines.

This page will tell you how much you will be required to pay for an offence.

If you do not pay your fine before the due date, the matter will be referred to the Fines Recovery Unit (FRU).

To contact FRU call 1800 111 530.

What is the Fines Recovery Unit (FRU)?

The FRU manages all aspects of fine recovery.

Recovery of fines may include:

Taking payments
Making payment plans
Enforcement orders including licence suspension

Click here to read more about FRU or call 1800 111 530.

Can I enrol if I have been charged with drink/drug driving?

Drink and/or drug driving is dangerous and illegal. It is everyone's responsibility to drive safely on our roads.

If you have been charged for drink/drug driving, you may not be eligible for a licence.

Contact the Motor Vehicle Registry to check if you can join the DriveSafe NT program or if you are required to attend a Drink and Drug Driver Education Course.

Drink driving penalties and drug driving penalties can be very serious and can result in imprisonment.

What is a demerit point?

Demerit points are recorded against your licence for a range of different offences such as speeding, not wearing a seatbelt or using your phone while driving, just to name a few.

If you get too many demerit points, your licence could be suspended. Check how many points you have here.

There are different demerit point limits depending on the type of licence you hold e.g. learner licence, provisional licence.

To see the number of demerit points linked to an offence, click here or watch this video for more information.

What driving school can I use?

Most driving schools are registered in the DriveSafe NT program.

View the full list of approved driving schools and instructors you can use.